"For as many as are the promises of God, in Him they are yes; therefore also through Him is our Amen to the glory of God through us."
(2 Cor 1:20)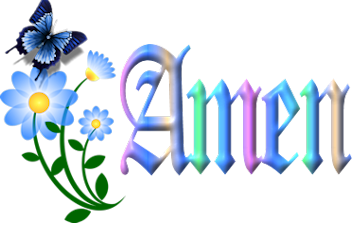 Every Christian is the inheritor of rich promises, the value of which are greater than the world. God stands behind them, for in Him they are yes. Our response as those possessing the Spirit, through God, is an "Amen."
The Amen here is the response of a believer in Sunday worship – the word means truth, as in 'tru dat.' Such a response glorifies God as the guarantor of His promises.
So here's Paul's point, in a question. 'How come the Corinthians give an Amen to God every Sunday?'
Evolution? Spontaneous generation?
Or did it not give evidence to this? Paul and Silvanus and Timothy – and others such as Apollos – taught them God's promises in Christ, so much so, all the believers gave the Amen "through us"?
So too with you – measure yourself by this next Sunday. When the promises of God in Christ are read or preached, what do you say, 'Amen,' or 'Whatever'?